Experience rewilding in action
Explore Dundreggan's wild landscape on a guided rewilding walk and find out more about the trees, plants and animals that live in this special place.
Join a guided tour of our specialist tree nursery to learn more about how our team works with volunteers to grow up to 100,000 rare and native trees every year.
Experience rewilding in action and find out how you can play a part in protecting the natural world.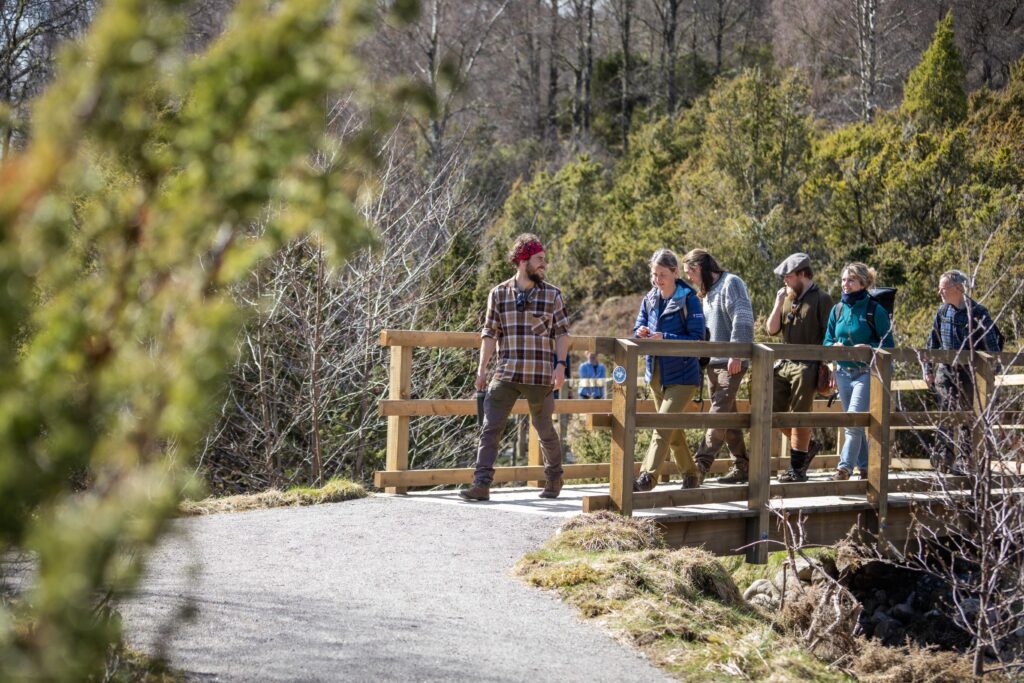 Explore Dundreggan
You are not just a visitor to this landscape or to nature; you are part of it.
Our rewilding journey is visible in the landscape here at Dundreggan. It is in the regenerating woodland; in the birds, mammals, insects and fungi that exist together in the branches; in the bogs, roots and the earth beneath your feet.
Explore our footpath network to see rewilding in action and experience what makes Dundreggan so special.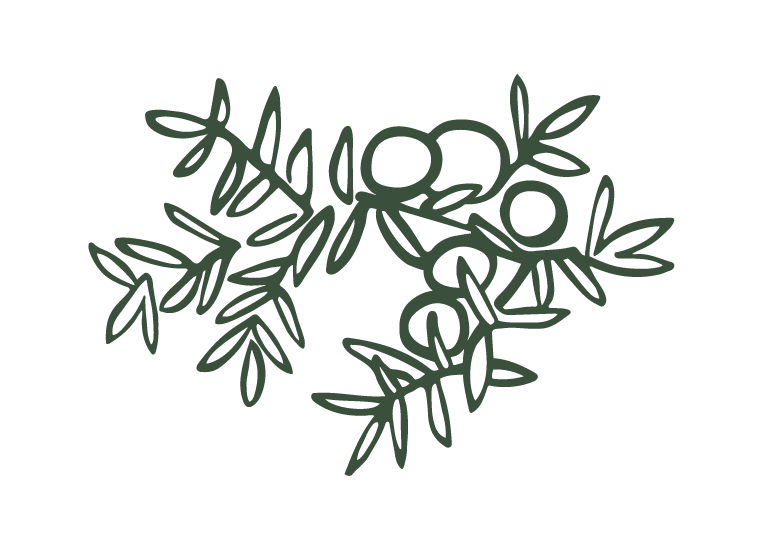 Ceum an Aitinn ('kame un AHTCH-in') the juniper path
916m (approx ½ mile) | Allow 30 minutes | All-access
A great low-level circular path taking you past lush juniper, hidden burns, signs of past people and a chorus of birdsong.
Accessibility: A wide, semi-bound surfaced path with an optional short and moderately steep there-and-back detour to a waterfall viewpoint.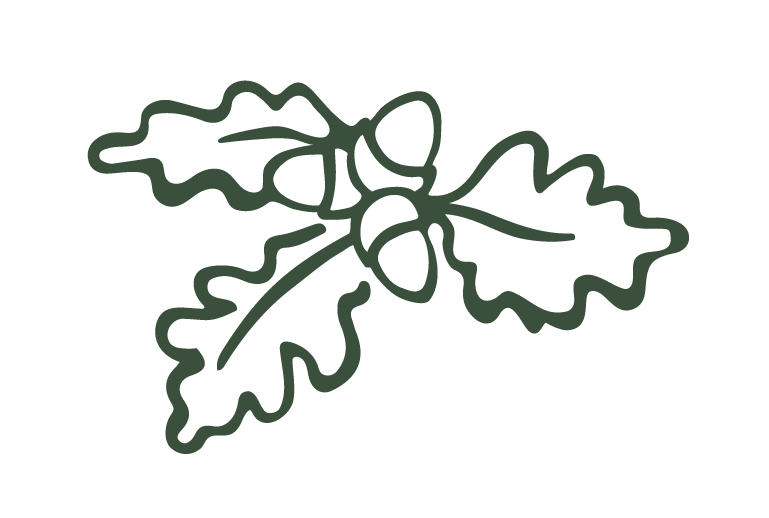 Ceum an Daraich ('kame un DAR-ich') the oak path
1.2km (approx ¾ mile) | Allow 45 minutes | Moderate
A circular route passing by our tree nursery, sìthichean (fairies), ancient oaks, and mature regenerating woodland dripping with mosses and lichens.
Accessibility: Wide, semi-bound surfaced path with several short, moderately steep sections.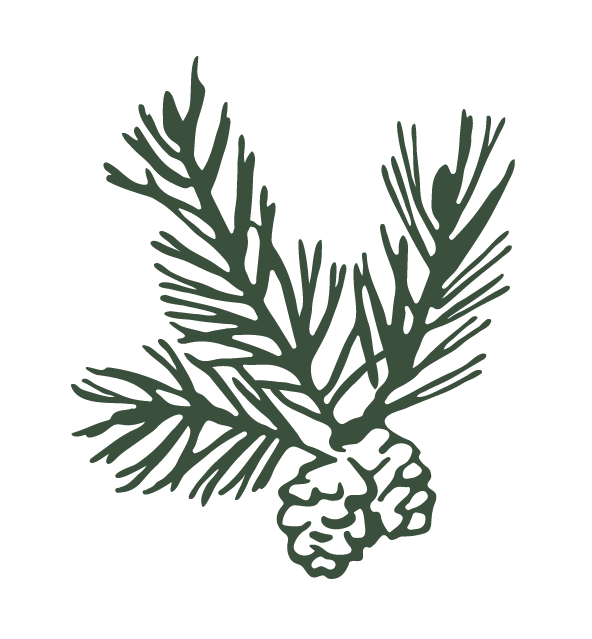 Ceum a' Ghiuthais ('kame uh YOO-ish') the pine path
2.2km (1 ¾ miles) | Allow 1 hour 30 minutes | Strenuous
Really explore Dundreggan through woodland to open moorland with views over one of our planting areas and shieling remains, before returning downhill past regenerating trees, wood ant nests and fragrant bog myrtle.
Accessibility: A steep, rough and often narrow path, with frequent obstacles and boggy patches. Caution: some burn (stream) crossings may be impassable after rain.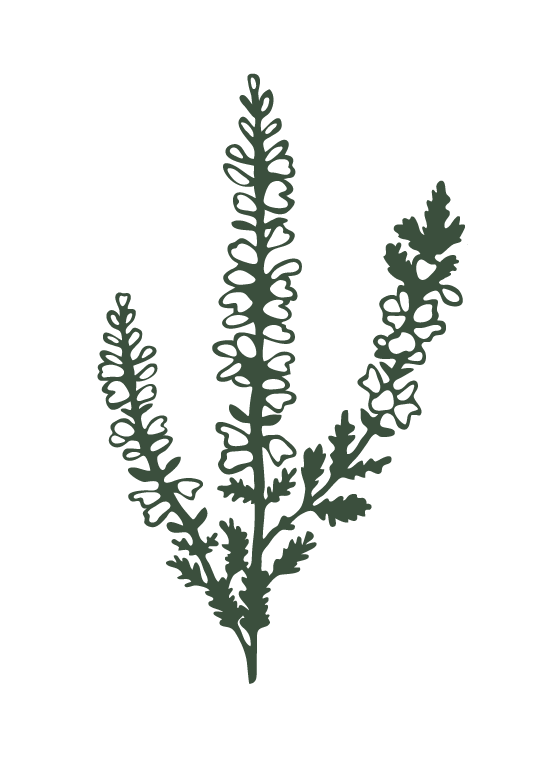 Ceum a Fhraoich ('kame un ROEU-ich') the heather path
4km (2 ½ miles) | Allow 2 hours | Strenuous
A circular route passing stands of old pines to open moorland with glorious views of Glenmoriston.
Accessibility: Rocky, steep, rough but wide track winding up toward the base of Binnilidh Bheag. It is possible to reach this summit across rough, pathless ground. Caution: some burn (stream) crossings may be impassable after rain.

Stay at An Spiris
After an exciting day of exploring Dundreggan and the local area, spend the evening relaxing in our brand-new accommodation.
An Spiris is a convenient base for those keen to spend longer in Glenmoriston and offers 20 double/twin bedrooms, boot rooms for drying outdoor gear and a comfortable communal space perfect for sharing stories about the day's adventures.
What's On
Book tickets for our special events, film showings, musical performances and more!
Plan your visit
Centre opening times
March – September
Daily | 9.30 am – 4.30 pm
October
Wed-Sun | 9.30 am – 4.30 pm
November – February
Wed-Sun | 9.30 am – 3.30 pm
18 December – 3 January
Closed
An Spiris booking availability
March – October
Seven days a week
1 November – 30 November
Wednesday – Saturday
1 December – 29 February
Closed
Footpaths
Open all year round
Entry and booking
Access to our Rewilding Centre and footpaths is free.
Tours, activities and events are available can be booked here. (Please note access to the Dundreggan tree nursery is only available with a guided tour.)
Dogs are welcome in the Rewilding Centre and throughout the Dundreggan estate but should be kept on a lead at all times. Please remember to clean up after your dog. Unfortunately, dogs are not permitted in the An Spiris accommodation building.
Get in touch
01320 340380
Address
Dundreggan Rewilding Centre
Dundreggan Estate
Glenmoriston
Inverness IV63 7YJ
Food and drink
Our cafe An Nead (Gaelic meaning 'the nest') is a cosy and comfortable spot to enjoy a delicious meal, light snack or quick bite.
Our menu changes with the seasons and uses tasty, locally sourced ingredients which are freshly cooked in our kitchen every day. Please talk to one of our team about any specific dietary requirements
Local Attractions
Access
Rewilding Centre Access
Entrance to the Dundreggan Rewilding Centre is via a ramp access walkway, suitable for wheelchair and pushchair users.
Parking
Free parking is available in our gravel car park with space for around 60 cars.
Accessible parking spaces are located next to the Centre entrance.
Two electric vehicle charging points are available in the accessible parking area near the entrance. (CURRENTLY OUT OF ORDER)
Sustainability
Make use of two electric vehicle charging points located next to our accessible parking spaces. (CURRENTLY OUT OF ORDER)
Toilets and baby changing
Accessible toilets are available in both east and west corridors of the Centre, along with baby changing facilities.
Seating
Seating is available in the cafe, An Nead, and the adjoining outdoor seating area.
Additional seating is also available in the bothy, Am Bothan, and the library, An Suidhe.
Visitors with visual and hearing impairments
The Rewilding Centre is fitted with induction loops.
Our audio and video content makes use of captions and transcripts.
Footpath accessibility guidance
We have a range of footpaths with different levels of challenge, from fully wheelchair accessible to steep and strenuous.
Each path offers its own opportunities to experience Dundreggan's wonderful wildlife and heritage. Our path descriptions and symbols follow Paths for All guidance and give you information about the gradient and surface
If you would like more information on the accessibility of our footpaths please get in touch.
Tree nursery
Please note, access to our tree nursery is only available with a guided tour.